NIMS – Visitor's Guidelines
For the safety of our patients, their caregivers and visitors, we ask you to limit visits to the hours specified below:

Morning: 10.30 am to 11.30 am
Evening: 5.00 pm to 7.00 pm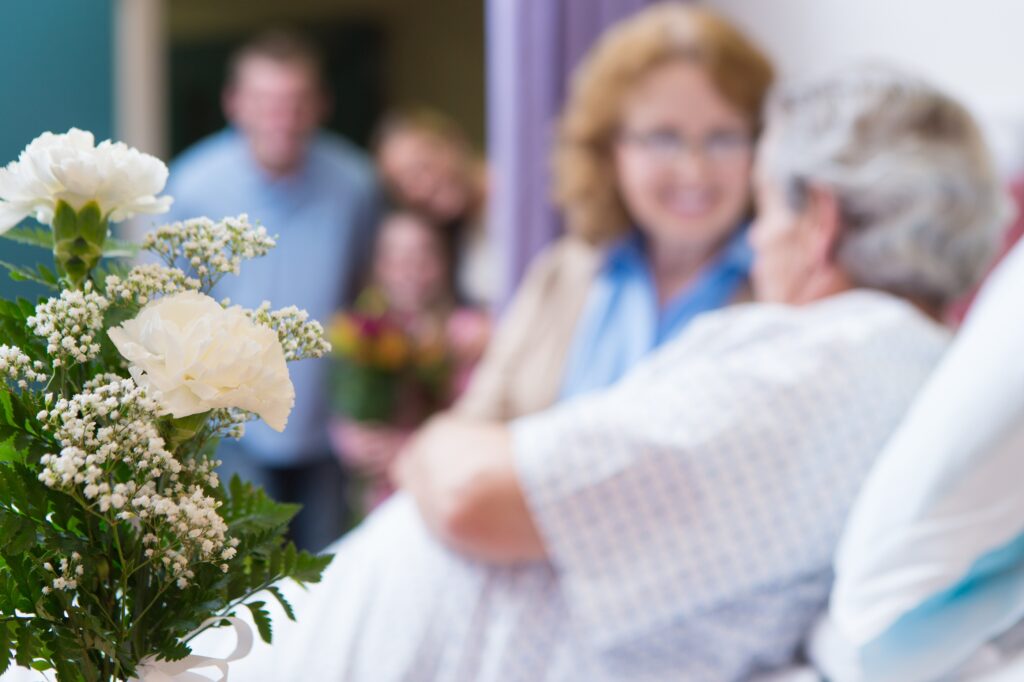 Please follow the rules below and assist us in maintaining a peaceful environment for our patients and facilities:
 Visitors are strictly prohibited in ICUS, OTs, and Dialysis Unit
Children below 12 years of age are prohibited as visitors as they are more susceptible to infections.
It is important for your visitors to be considerate towards other patients while they are visiting.
Please remember that other patients may be wishing to rest or sleep during visiting hours. To ensure rest and quietness, you are requested to restrict the number of visitors. Too many visitors could increase infection in the ward/room, and this also puts additional burden on our housekeeping staff and hampers others services.
We ask that patients receive no more than two visitors at a time. Please keep conversation and activities in the hallway short. Being quiet outside the patient rooms is important to ensure the comfort of our patients and families.
Visitors are not allowed to bring flowers and food from outside. These are sources of spreading infection, and hence, strictly prohibited in the hospital. The hospital provides the patient with diet prescribed his/her doctor.
Visitors and attendants are not allowed to bring their own personal electronic gadgets like DVD, music system, etc. Television with common or cable TV connections are provided in all patient and public areas of the hospital.
Smoking is not permitted in the hospital or within 50 feet of the buildings, entranceways, balconies and/or courtyards, except the designated "Smoking Area". The smoking area is located in the back yard of the hospital premises, adjacent to the waste disposal room.
Similarly, the hospital policy strictly prohibits consumption of alcohol anywhere in the hospital premises.
Patients and visitor are requested not to take any photographs inside the hospital. Parents of newborn babies will be gifted with 5-7 snaps of the baby by the hospital.
The hospital employees have been instructed not to accept any tip or gratuity from patients or visitors, because as a service organization, we wish to extend every courtesy to you.
We appreciate your cooperation in maintaining this policy.
HOSPITAL AMENITIES FOR VISITORS
The hospital has various amenities for its visitors including parking facilities, pharmacy, Food Village (restaurant), food/coffee stalls, ATM booth, water dispensers, hygienic wash rooms, waiting areas with television & brochure/newspaper stands, security services, etc.